We all
love
a good film, be that one of the online classics for a Netflix and chill sesh or a much loved Disney one from our own personal collection at home. Undeniably though, there are some films you just
have
to watch in your life time. Of course, everyone's opinions will vary (
spoiler alert
- I despise Shawshank Redemption, Jaws and the Italian Job so they are not on this list) but this is my own take on films you have to see before you die.
1) The Breakfast Club.
Everything
about this film is great. There isn't even a real major plot to the story, other than the coming together and understanding of five very different individuals. But something about it is just brilliant- especially the closing scene, with the
iconic
fist punch and the music it's paired with; 'Don't You Forget About Me' by Simple Minds.
2) Forrest Gump.
I may be biased because I
adore
Tom Hanks, but this film strikes such an emotional chord with everyone who watches it, it had to be included. Not only are there some brilliantly recreated historical moments that they made Forrest a part of, but you also get to see what it's like for someone living with a
disability
and how hard their life can be. It's just a real
tear jerker
from start to finish. (Also, Tom Hanks' acting is on point here!) 3) Mean Girls.
Regardless of whether you're a boy or a girl, Mean Girls is a
must
watch. Not only does it give a scarily accurate representation of school life, it also gives people a real,
raw
insight into the world of females. Because yes, some of us really are as bitchy as Regina George!
4) Legend.
Featuring the
gorgeous
Tom Hardy for the starring role, Legend is such an incredible film. Tom plays the two Kray brothers, Ron and Reggie. He manages to pull it off as though it were two different actors, and portrays both of them in an
amazing
style. The story of the Kray twins is intriguing as it is, but this movie makes the story ten times more exciting!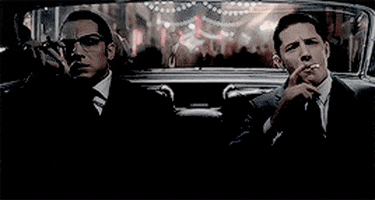 5) The Wolf of Wall Street.
It features Leo, so why wouldn't you watch it? But no, seriously, if you have about three hours to spare you should sit down to watch this because it's
incredible
. It's funny in all the right places, it's tense, it's
exciting and dramatic
. It shows you a life you could live but would never dare to try because of all of the risks. And of course there's that scene- if you've seen it, you know what I mean! It has me in
stitches
every time...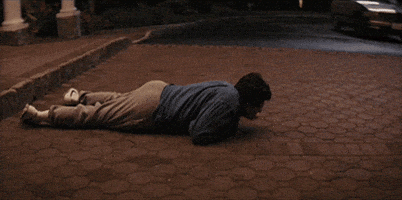 6) Pulp Fiction.
With an
all star cast
and Quentin Tarantino directing, this film couldn't be anything less than spectacular. And it is! There's so much going on it can seem like it's
impossible
to keep up but it just really drags you in to the story. And the sound track is
immense
too!
7) Toy Story.
It doesn't matter
how old you are
, this film will have you in tears. We all remember the toys we loved and the time when we outgrew them. It's
emotional
for everyone, and Toy Story captures this moment of time
perfectly
.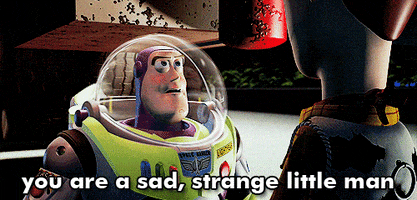 8) Eat, Pray, Love.
This film will
undoubtedly
change your life. It will make you want to do nothing but eat, pray and...well, love! Every single time I watch this film I just want to
give up everything
to travel the world, make experiences for myself and learn new things. It's an inspiring film that will give you that
motivation
you need to better yourself and improve your life.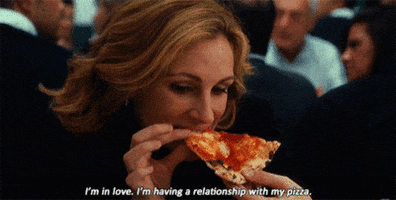 9) Bridget Jones.
If you're feeling bad about yourself,
fear not
. Put on Bridget Jones and your life will automatically seem one million times better. Bridget Jones is a
great
movie though because it's totally honest about what it's like to be a woman in her prime with no real career and no partner. It's
funny
and
emotional
and you'll love going on her journey of self discovery with her.
10) About Time.
This film will really
alter
your perspective on life. It demonstrates just how important it is to
live in the moment
, for the now- and also shows how short life can be. It also is further proof that everything happens for a reason...but of course, you'll have to watch this
gorgeous
little romcom to understand why!
11) Extremely Loud and Incredibly Close.
If you're very
emotional
about
9/11
, you may not feel comfortable watching this. It is undeniably a very heartbreaking film, but the story is so, so good. If you've ever felt
lost
,
alone
,
confused
and
scared
, there's no doubt that you will relate to the protagonist, a young boy, and his struggle to make sense of the world around him.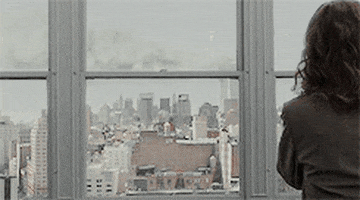 12) Love Rosie.
A perfect romcom that demonstrates what it's like to be a
teen mum
struggling with the fact she had to give up her education and
her dreams
to raise a child conceived during a one night stand. With her best friend on the other side of the world, the film is a series of back and forths between the pair- but the ending is so perfect it will make your
heart melt
.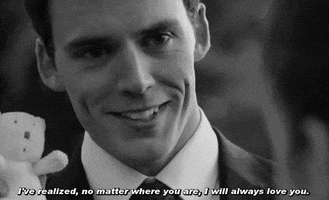 13) The Lion King.
If you want to learn all about
real
heartbreak and betrayal, look no further than The Lion King. It is one of the first films I remember truly
breaking my heart
- and with a disloyal family of my own (not my immediate family of course, but my extended one), I can't help but to understand Simba's pain whenever I watch it. There is no way this can be considered a kid's film, it is utterly
soul destroying
. Bring the tissues when you watch this one- you'll need them.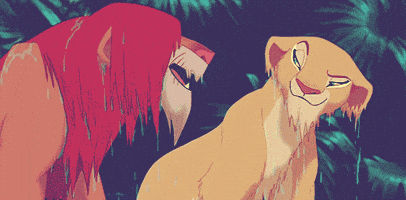 14) St. Elmo's Fire.
Finished with education? Feeling lost about what to do now?
You aren't alone
, and this brat pack film from the 80's is a perfect demonstration of all the feelings and events that happen when you're trying to be an adult and
lead an adult life
. Heartbreak, happiness and above all else, friendship, are the key elements of this film- and the cast is great too!
15) Precious.
Precious is a film that I really
struggled
to watch. Several times I had to pause and look away from the screen for a moment. This is a harrowing tale of
abuse
, rape, self discovery and trying to build a better life for yourself when you have literally come from nothing. It absolutely
broke my heart
and I cried almost all the way through. But the message is so important, and if you can bring yourself to watch this, you definitely should.
So there's just a handful of films I think everyone should watch in their lifetime! Which films would you add to this list? Let me know in the comments below!
Love from,
Florence Grace